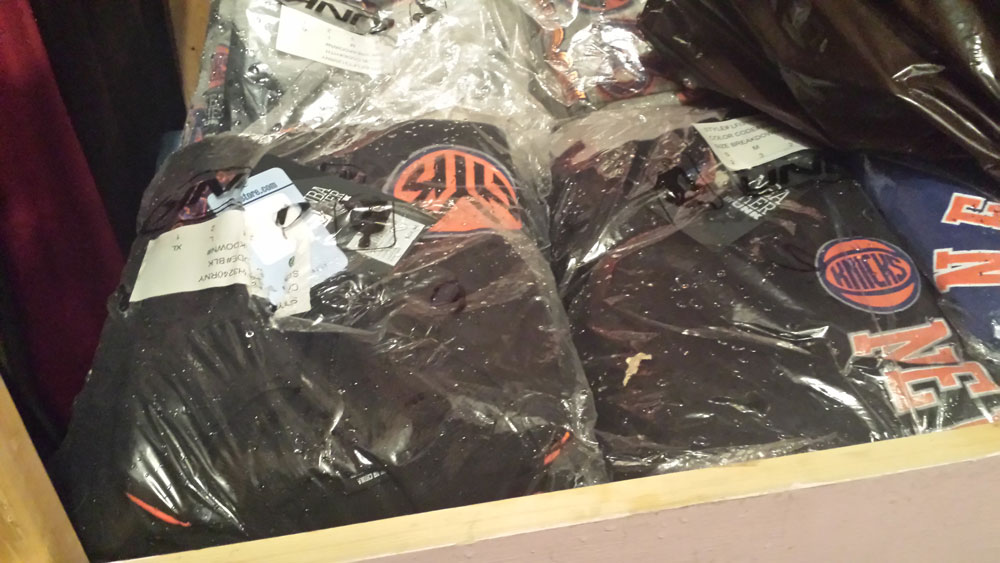 Sentry Salvage Decision Making Process – Loss at a Retail Store
In this paragraph, we are going to discuss Sentry Salvage's role in a new project. Firstly, we received a call from an independent adjuster for an inner-city ladies' clothing stock loss. A sink pipe in an apartment above the store burst. As a result, spraying water from the pipe directly wet a good portion of the insured's stock in the retail area. The basement area, which served as backup storage, also flooded (water beads on plastic). The store and basement had a high humidity level that commonly causes damage to fabrics. In these conditions, fabrics pucker or shrink, usually resulting in a "total loss".
Inspection
When we arrived at the loss site, we met with the insured and explained our role as inventory and appraisal specialists. Firstly, instead of deeming the claim a total loss, we looked deeper into the issue to construct a comprehensive solution. Our years of extensive training work made us realize that removing all the stock would not benefit our client or the policyholder. Stock removal would have created a higher net loss to our client and shut down the store. Thus, exposing the insured and insurer to an increased business loss. We decided to focus on quick inventory turnaround time to mitigate the claim.
Secondly, we formulated our opinion of how the insured may "recover" with two base options. Either we would conduct a full salvage removal or we would manage partial stock retention. Sentry based our analysis on the current salvage market conditions. This was through a review of the product brands across multiple retail sites, which was compiled into a large datasheet.
Area and Damage Mapping
In order to start the claim process, we mapped the areas of the store by the extent of the damage. Many of the items were completely soaking with water spots and staining. However, much of the stock was responding well to the drying process (air movers and dehumidifiers).
We then sorted the salvage into damage categories. These categories helped the policyholder understand the extent of the loss. He was grateful that he did not have to reorder all new stock in mid-season at higher prices and long lead times. A total loss stock removal at this location would have resulted in a claim over $125,000.
Claim Analysis and Salvage Decision
Thirdly, and most importantly, our quick-thinking common sense approach to the loss enabled the claim to settle in less than a week for about half the cost ($70,000) of a full claim. Moreover, this was accomplished with little or no business interruption. The verification process through sample analysis of invoices reduced the claim cost and cycle time to closing. In conclusion, our customer paid $50,000 less than the limit and was pleased. The insured was added to our buyer database for a difficult salvage category. A win-win by all!