Sentry Salvage – Hands On Company Willing to Assist on Difficult Collapse Losses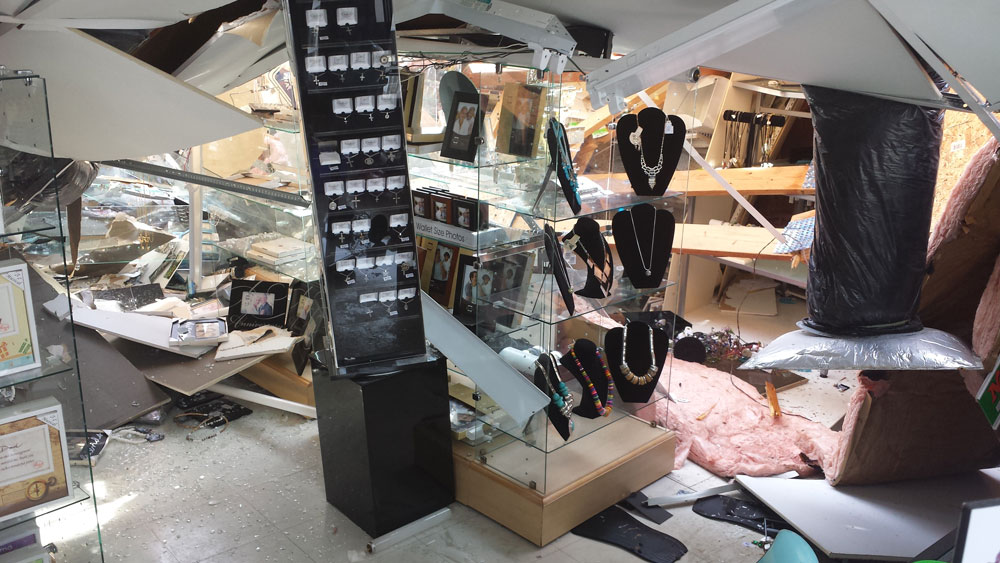 The piling snows of late winter 2014 and then a quick warmup created disasters all over the tri-state area. Roofs could not handle the weight of the 20" dumping of fresh snow followed by a quick spike in the temperature. In our next case study, Sentry had virtually minutes to make impactful decisions on which the success of the project hinged.
A wood truss strip mall in Central New Jersey was no match for the weight of the snowpack of late winter 2014. The supports began creaking midweek at this busy apothecary. With all employees and customers safely evacuated, there was a loud rasp of beams snapping, and the pitched roof was suddenly flat, looking like a pancake. The only backing for the roof was the concrete block side of the structure, which gripped the edges of the roof as it sagged inward to the center of the store.
Amazingly, the store shelving was jarred but not wrecked, and the product was surprisingly salvageable. Sentry's man on the ground was 20 year plus salvor who was able to navigate through the maze of red tape in minutes to gain valuable access to the main corridors of the store. This inspection proved hugely important as the company hired to take down the structure were poised with engines running. After the store management was able to gain access to remove valuable items, Sentry Salvage quickly formulated an inventory/salvage value and condition report for future use.
Minutes after our inspection, a Track Hoe began leveling the structure with the approval of the local officials. In the 10-minute inspection we were able to glean valuable inventory data to contribute to the appraisal process that lie ahead.